Shirts, sweatshirts, and jackets are royal blue with three car midget action drawing on back, ACOT logo on left front. Jackets run a bit small for size. Available at the ACOT tent at our meets. Contact ACOTfor pricing on the following: ACOT patch, Lapel pin, Cap (new design in 2016, nice), T-Shirt, Golf Shirt, Sweatshirt, Jacket, ACOT Video "The golden Age of Racing" (one hour of running time).  
​​
Solar Midget 1946. V8-60 ford power. Excellent condition. $10,000 Bruce Carman.                                
802 375 4553 VT
 
*****
​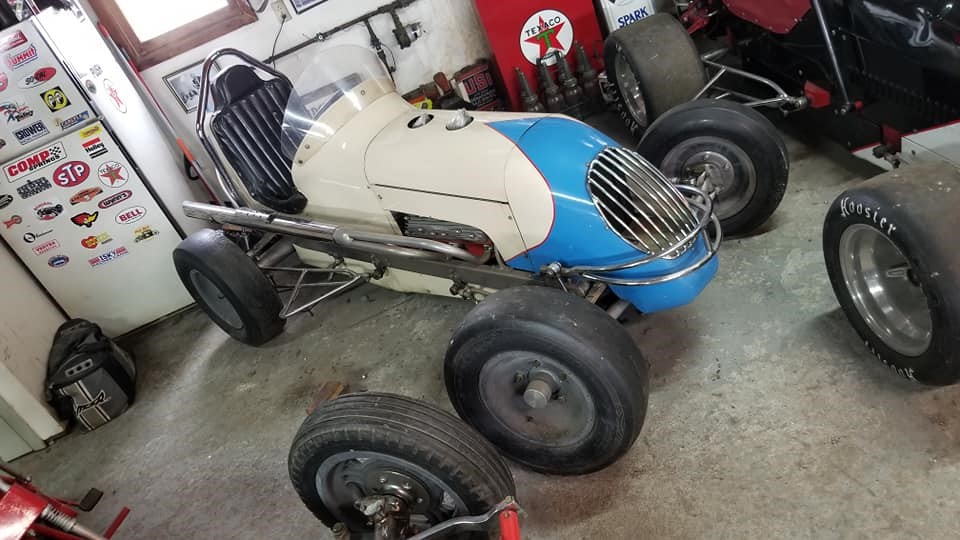 ​​
Three Kurtis Kraft Copy Midgets. All Ford Focus powered.
​
​​
​
1. Black/White paint, bolt on cage, set up for asphalt. Excellect condition. $10.000.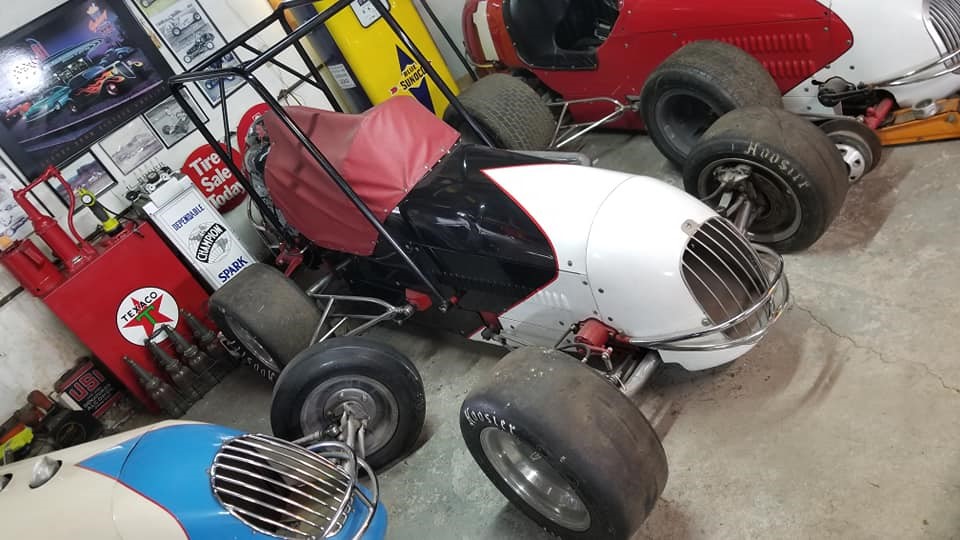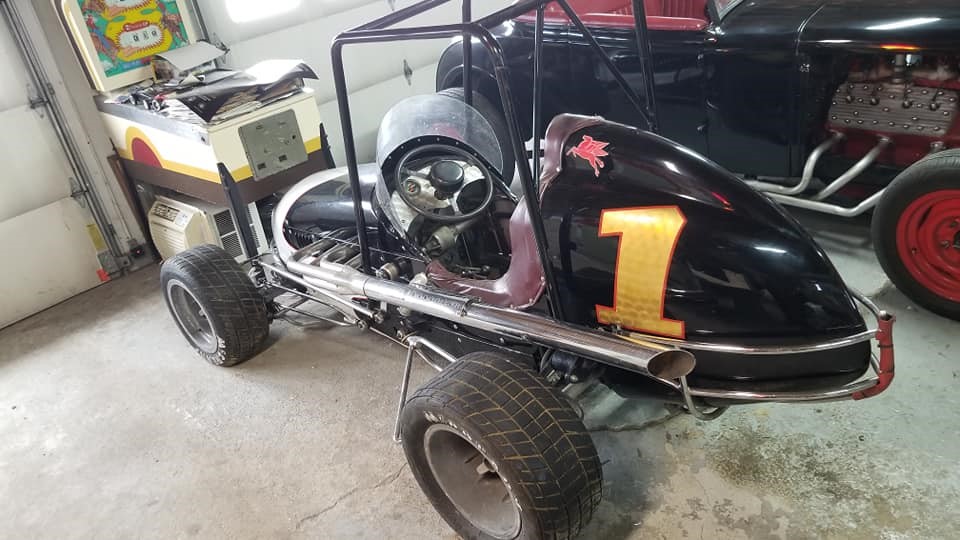 ​​
2. Black/White Paint, bolt on cage, set up for dirt. Excellent condition. $10,000.
​​
​3. Red/White paint, bolt on cage, set up for asphalt. Excellent condition. $10,000.
      Bruce Carman 802 375 4553 VT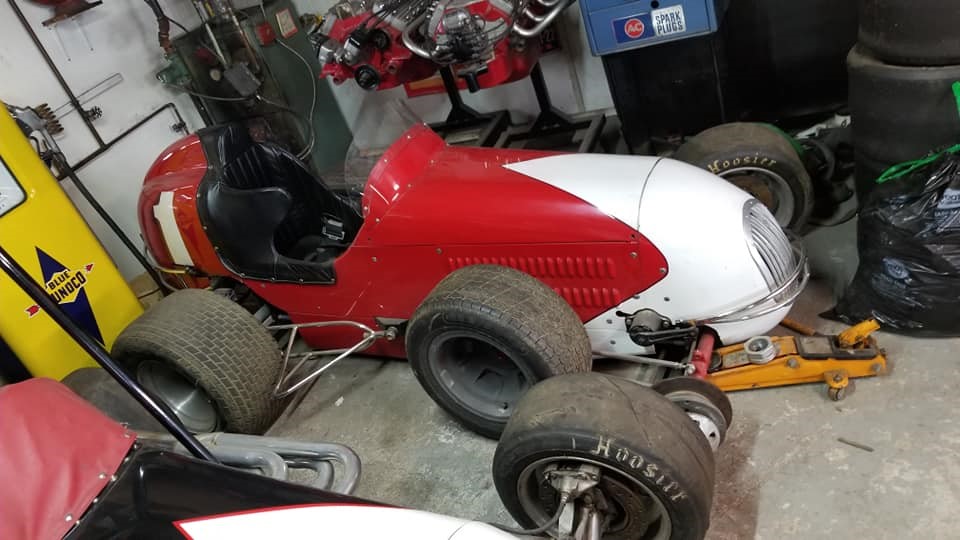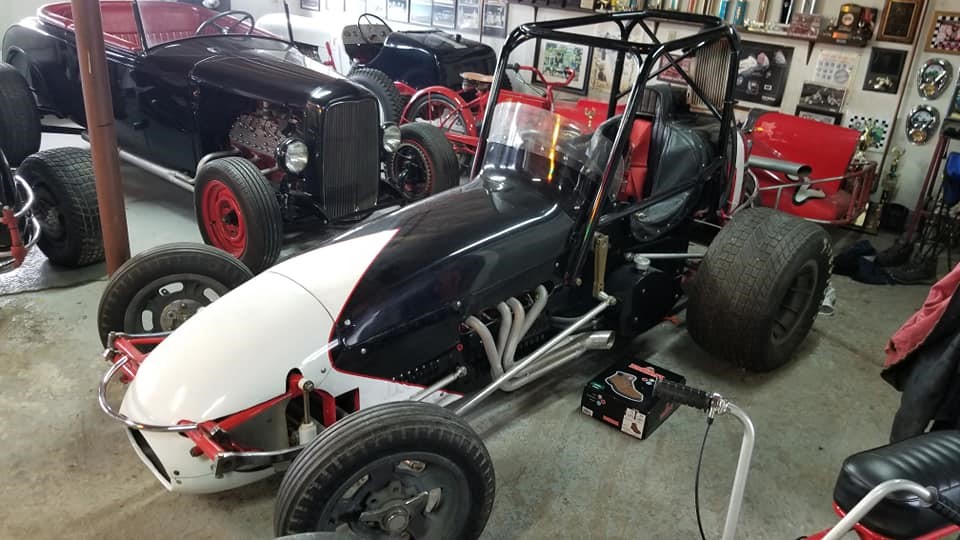 Macpherson USAC Sprint car, Chevy 350 power. Excellent condition. $10,000.  Bruce Carman 802 375 4553 VT

*****

Kurtis Kraft Midget Copy. Ford V8-60 power. Completed in 1998. Extra tires, wheels and gears. Excellent condition. $10,000 or best offer. Dan Butler 603 362 9959  NH
Home Built Midget. Ford V8-60b power. Tube frame, Progressive Quick Change rear, newly rebuilt engine and drum brakes (all four wheels). Good condition. $12,000.                                      Keith Majka 551 486 0173 NJ
*****
1947 Hillegass midget. Aluminum body. Excellent paint. Ford V8-60 power, Offy heads with dual Stromberg carbs. Tube frame, rebuilt engine, extra tires, wheels and gears. Extra V8-60 motor. Execellent condition. $14,000 or best offer.  Jim Maloney 401 596 6649 RI  email: jjmgmm17@yahoo.com

*****
Hillegass 1947,  Ford V8-60 power. All Aluminum body, spare wheels. Single axle trailer. Excellent condition. $15,000 or best offer.  Scott Papiuneau 603 321 4424 NH


​*****

Holmquist 1972 Three quarter midget. Crosley power in running condition. $5,500.              Wayne Laucius   610 588 8161 PA
​​
*****

Gimple Roadster 1960s Three quarter midget. Crosley power. Ex Bob Ciccon car. In running condition. $6,900.
Wayne Laucius 610 588 8161 PA​​

​
*****
Gimple Roadster copy, 1970s. Three quarter midget. Ex Pete Mourad car, roller. $3,500
Wayne Laucius  610 588 8161 PA
*****
Alan Mallot Roadster, 1960s. Three Quarters MidgetOver 100 feature wins, several ATQMRA Championships, roller. $6,500
Wayne Laucius 610 588 8161 PA 

*****
Boyd 1971 Rear engine Three Quarter Midget. Triumph power. 4 wheel independent rack and pinion. 4 wheel disk brakes  and lots of spares. Very good condition. $8,500 or best offer. Gary Mondschein  570 656 5962 PA

***** ​
Smizer/English roadster 1970. Three Quarter Midget. Crosley power. Restored by Mike Casario and Dimension Design. Engine done by Lou Zrinski. Currently owned by Robert Noll. Very Good condition. $9,500 or best offer. Gary Mondschein  570 656 5962 PA

***** 
Stewart three quarter midget. Fuel injected Honda power. Very good condition. $9,800 or trade.
Paul Weisel 610 395 5303 PA
​
*****
Stanton, Early 80s sprint car. Roller. Leiby's Mobile Home SPL. Driven by Maynard Yinks. Good condition.$3,000 or best offer. Pictures available on request. Gary Collucci 203 410 6442 CT
​Sprint car, 1979 Weld copy chassis, power steering, 350 4 bbl gas, dirt and pavement tires, just redone, $10,900 OBO. Call Ken 518 577 3177​  Nokomis FL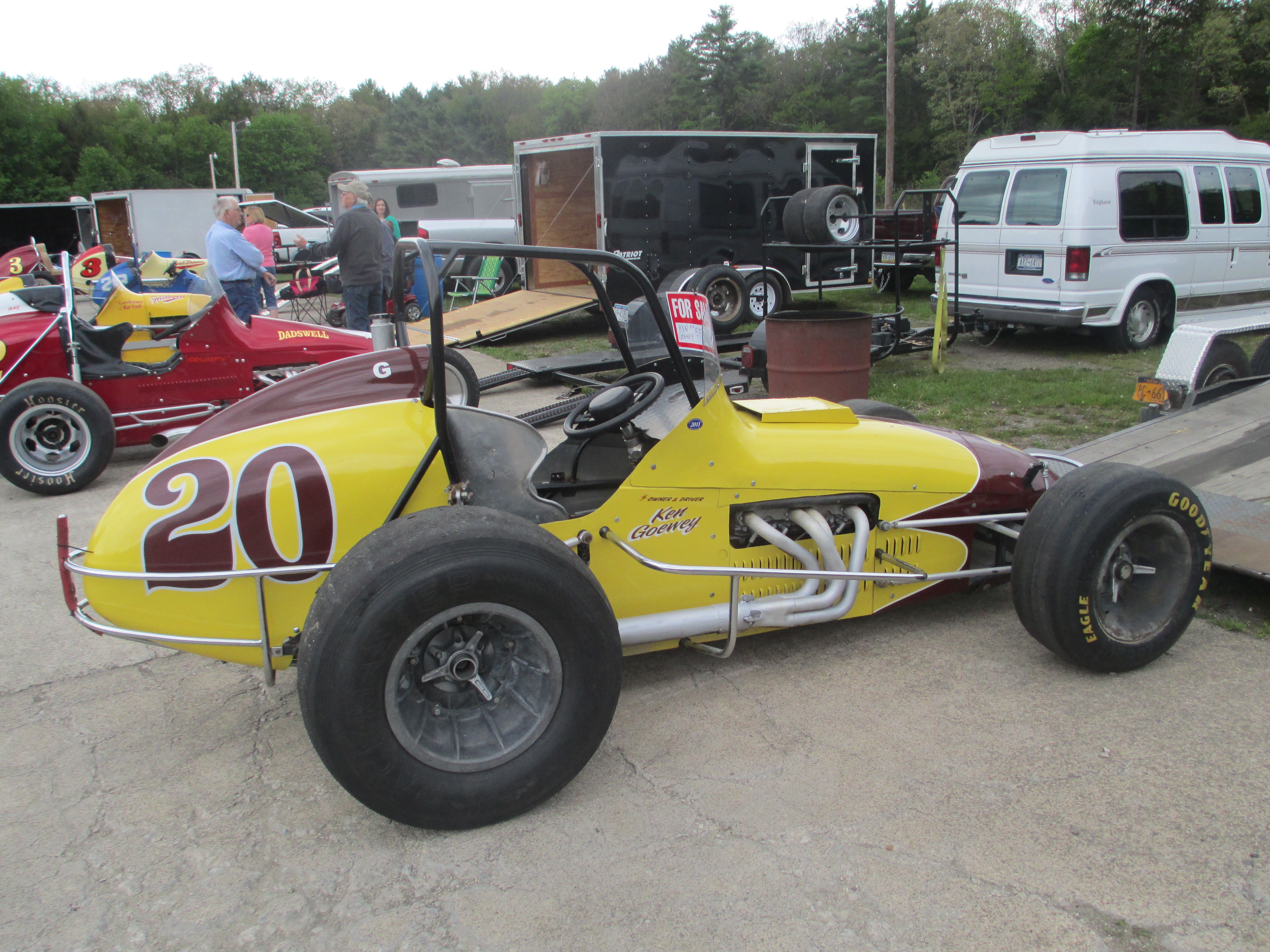 Harry Macey Three Quarter Midget. Crosley motor rebuilt by Lou Zrinski. Spare wheels and gears. $6000. Jim Leys 516 221 7720

*****

'87 Eagle midget. Gaerte motor. Includes wing. $7000  Jim Leys 516 221 7720
​​ 

*****


 '64 Trevis Roadster Midget. Sesco motor with spares. Includes an additional Sesco motor. $30,000. 
Jim Leys 516 221 7720​​

​​

​

THE LAST BOBBY CICCONI USAC CHAMP CAR OFFERED FOR SALE OR TRADE- A freshly preserved survivor and race ready LESS ENGINE we are presenting the historic USAC Champ Car that, originally a Shores car, was converted into a Rieder design by the legend Jimmy Rieder.
Rieder's chassis won countless midget races across the country and was the popular design that Bobby used when running 'Thursday Night Thunder'.
The car has been expertly restored/preserved by noted mechanic Joe Grandinetti and is a fine example of a graceful period piece with its paint, decals and more unchanged since it last run.
The car can be run on both dirt and pavement and comes with either dirt or pavement wheels and tires along with some spares.
Delivery within 300 miles of Brodheadsville,PA. is free. Further deliver can be negotiated.
This highly historic car is being offered at only $15k or will consider trade.
Gary Mondschein  570 656 5962 PA email Gary@theclassicra​cingtimes.com

*****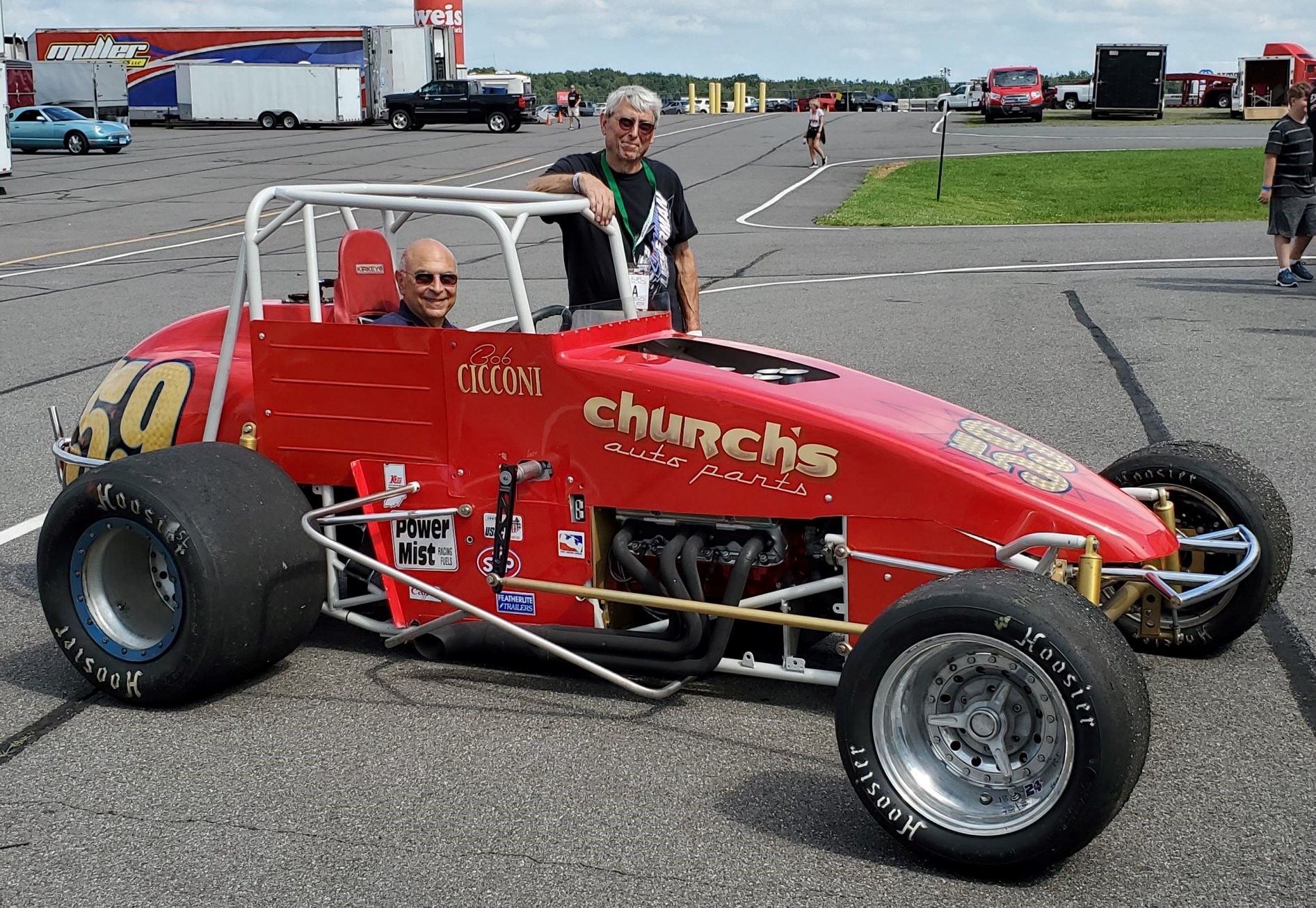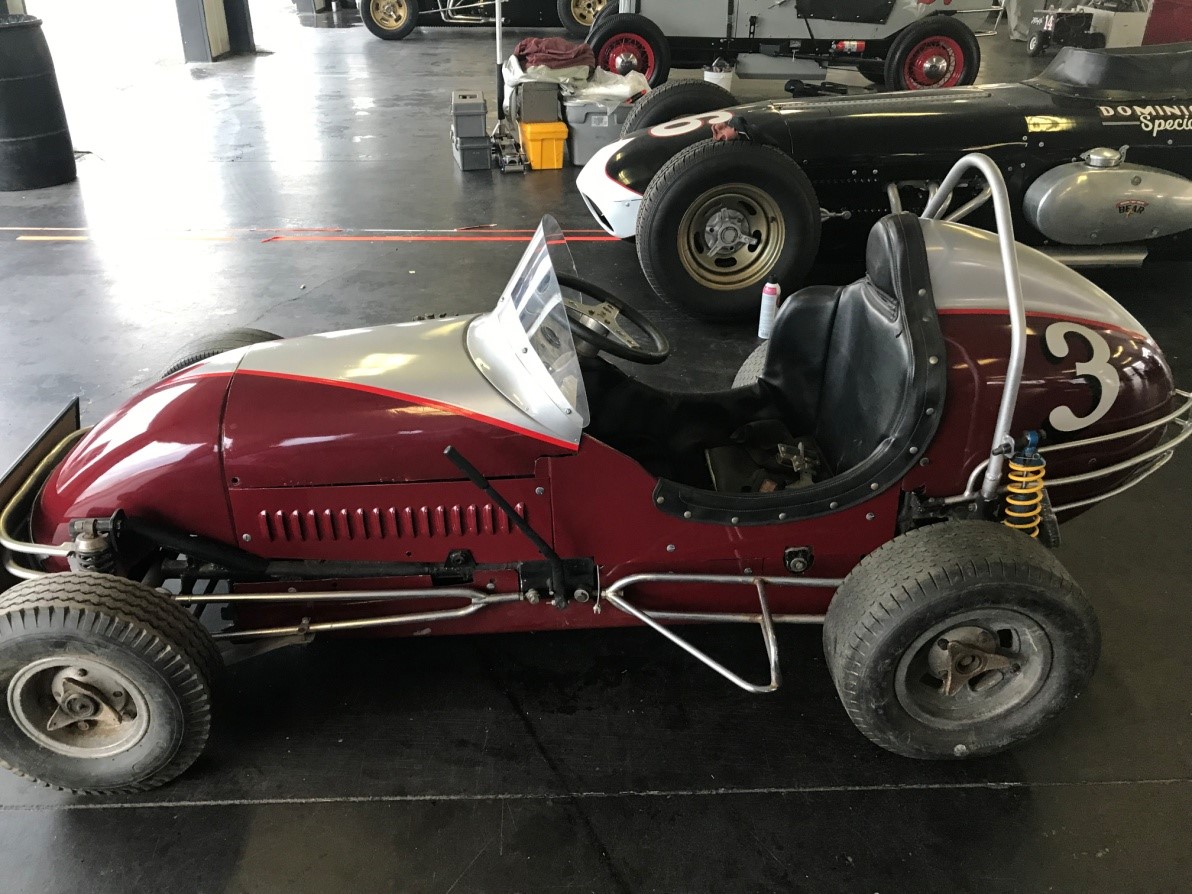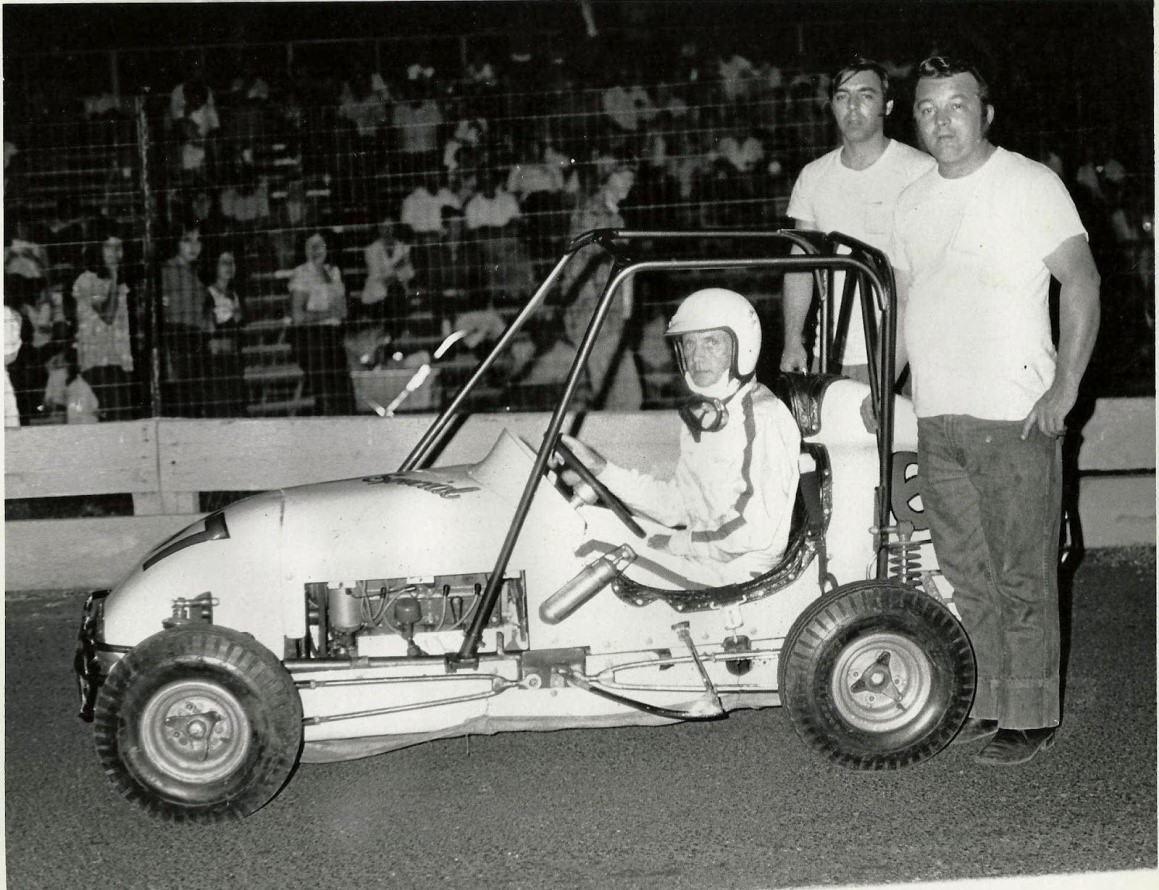 1970's vintage TQ Midget. Crosley motor, with magneto and Weber Carb. Bolt on cage. Restored as a display car, but could easily be refreshed with new tires, belts, etc. and run with the vintage TQ groups.
This is the Payne family TQ, driven by Joe Kidd, Johnny Coy, Joey and Johnny Payne, and many other well known drivers. It was originally painted white and ran #67.    $6500 or interesting trade.
Call Alan 508-241-8291 or email aprelias@hotmail.com
*****
​

1947 Kurtis Midget, Kaminski Offy w/ sloped hood, Offenhauser Engine 110 CU, S/N 188, color White/Red, front push bar letter "K"
The car includes Halibrand quick change rear end, stainless steel gas tank, 13 gallons
Franklin steering turned upside down (to fit Norm Nelson in the car) Hilborn fuel injection on the engine, a 4-2 switch on the left side to set tires, another switch under the left side of the dash for an on/off for the magneto.
The car was originally built as a 4-bar torsion, now has 2-bar torsion (rear) and a front sideways spring.
The car now has 4 disc brakes and 4 Houdaille shocks. The car was strictly a Midwest racer.
Please call Tom at 404-366-7500 for much more information on the car.
  
*****​​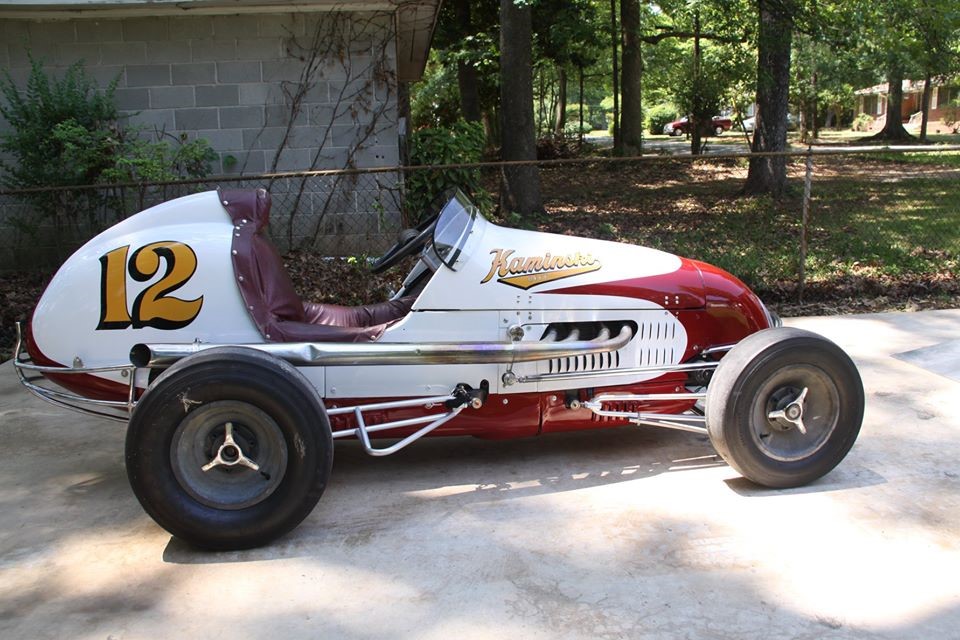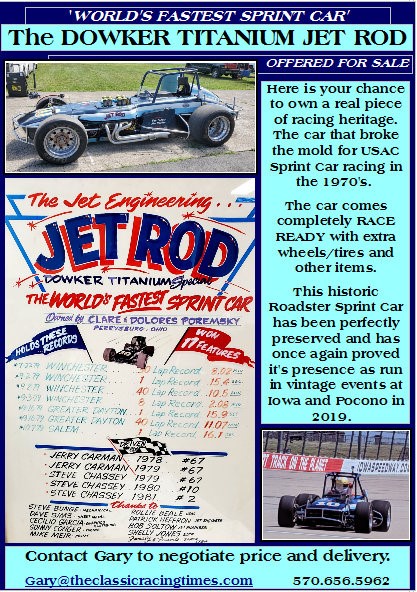 You can edit text on your website by double clicking on a text box on your website. Alternatively, when you select a text box a settings menu will appear. Selecting 'Edit Text' from this menu will also allow you to edit the text within this text box. Remember to keep your wording friendly, approachable and easy to understand as if you were talking to your customer
*************************************
                                                                                             MISC.
​
VW engine parts, Autocraft cylinder barrels and forged pistons 94MM, $275. Okrasa crankshaft 82MM stroke with 4 Porsche 912 rods $800.
Call John 516 822 3108 or email johna919@aol.com

****​​* 

For Sale: 215 cu" Olds Aluminium V8 engine, complete with rare vintage speed equipment including Dempsey Wilson race cam, Crane valve train, 400 cfm Holly, Pertronix ignition, aluminum flywheel, misc spares and more. $1500.
*****
Information Wanted: I am searching for a vintage midget race car that was homed in Chittenango, New York, when I was a youngster at the age of 8-10 years old(1950's). The car, a cream colored, trimmed in red with red upholstered cockpit, with a Ford 60 HP V8 Flathead Engine, with "Offenhauser" aluminum cylinder heads, red spoked wheels with black walled "Firestone" tires, then, belonged to an elderly gentleman by the name of Mr. Argersinger, who lived on Falls Blvd.(RT.#13) just south of the village about a mile on Rt.#13. I would watch his sons, push it down Falls Blvd., to try and get it running, but to no avail. It was sold sometime in the 80's or 90's, according to one of his sons, to a Mr. Stone (Stoney) owner of Stone's Marina, in Bridgeport, NY. Mr. Stone would take the car, along with his son, down to the "Marion Manor" on the East end of Oneida lake, and run it around the asphalt Go-Kart track that was there at the time. I never got to talk to Mr. Stone, as he passed away before I could.  Apparently, according to his son, Byron, and his wife, Mr. Stone is the only one who knew who he had sold the race car to. I was so sad and frustrated with the passing of Mr. Stone and the fact that he had died with the information , that I gave up my search, until about a couple of years ago when I posted this same search story on Facebook. If there is anyone out there that has any idea or knowledge of the whereabouts of this race car, I will reward them generously, especially if I end up with it. Please call my cell,@ 315-420-7723 days, or home # 315-633-9290 eves., Mon-Sun, 8AM- 9PM ET. Ron Centner Sr.


*****
Information Wanted: We're looking for the former Bennett Brothers OFFY Midget. The car was sold to and campaigned by Ed "Dutch" Shaefer for the 1967 & 1968 ARDC racing seasons. The car was later owned by Frank Schuman of Scranton, PA and campaigned as the "Go Army" car by Tommy Cochrane. The last know whereabouts of the car was with the late Bill Rowe of Ogdensburg, NJ in 1978. Please contact Robert Noll (610)395-5490 or Gary Mondschein (570)656-5692
​​

********************************************************************