Note !!!!!  2020 schedule posted.  Click on banner above.

Next board of directors meeting Feb, 1. I-84 Diner, Fishkill, NY. 12:00
ACOT 2019 Membership Meeting and Banquet
ACOT celebrated it's 37th year with our annual banquet at the I-84 diner near Peekskill NY.  This year the banquet was held in conjunction with the annual membership meeting. There were four important topics presented during the membership meeting:
             1. ACOT club finances improved substantially in this fiscal year. Several cost cutting measures implemented over the last few seasons helped. The track rental program did well finishing a little better than break even which was the plan. Dues and the annual raffle remain our biggest sources of income. The decision to make the various award and recognition plaques more modest was a significant cost savings.
              2. The Board of Directors approved the motion to change our rules on equipment from requirements to recommendations. This follows the lead of many vintage organizations to help avoid the liability questions. More details on this will be available as the new season approaches. Cars will not be inspected for compliance to club recomendations. However obvious safety issues will be addressed as needed by club officers.
               3.  A number of vintage stock car owners were invited guests and attended our meeting and banquet. They are interested in joining ACOT and participating in our events. They explained the vintage stock car 'circuit' as it operates now is quite competitive and approaches flat out racing at some of their events. Some of those owners are looking  to exhibit their restored cars in a less hazardous venue.  Our guests offered a brief presentation of what they could offer ACOT. The membership and officers are very receptive to including vintage stock cars to our events. Planning will continue over the winter months of how and when to best proceed into the 2020 season.
                 4.  Jack Wegman, long time ACOT member, is very active in vintage events in Mass. and points north into NH and ME. He made a brief presentation asking for support if he can get New England tracks to give us event dates.  For some time ACOT has been very aware that our events have become more and more centered in PA and NY. We welcome the opportunity to return to New England and will work with Jack over the winter to schedule events in those states. 
We had a good turnout of over 30. As always, it was good to see old friends and make some new ones. After the meeting we enjoyed our meal ordered from the restaurant's extensive menu. Attendees have always been pleased with whatever they select in both quality and quantity. During and after dining there was great conversation and never ending bench racing. 

Pictures of the top award winners, special presentations and the raffle winner in attendance: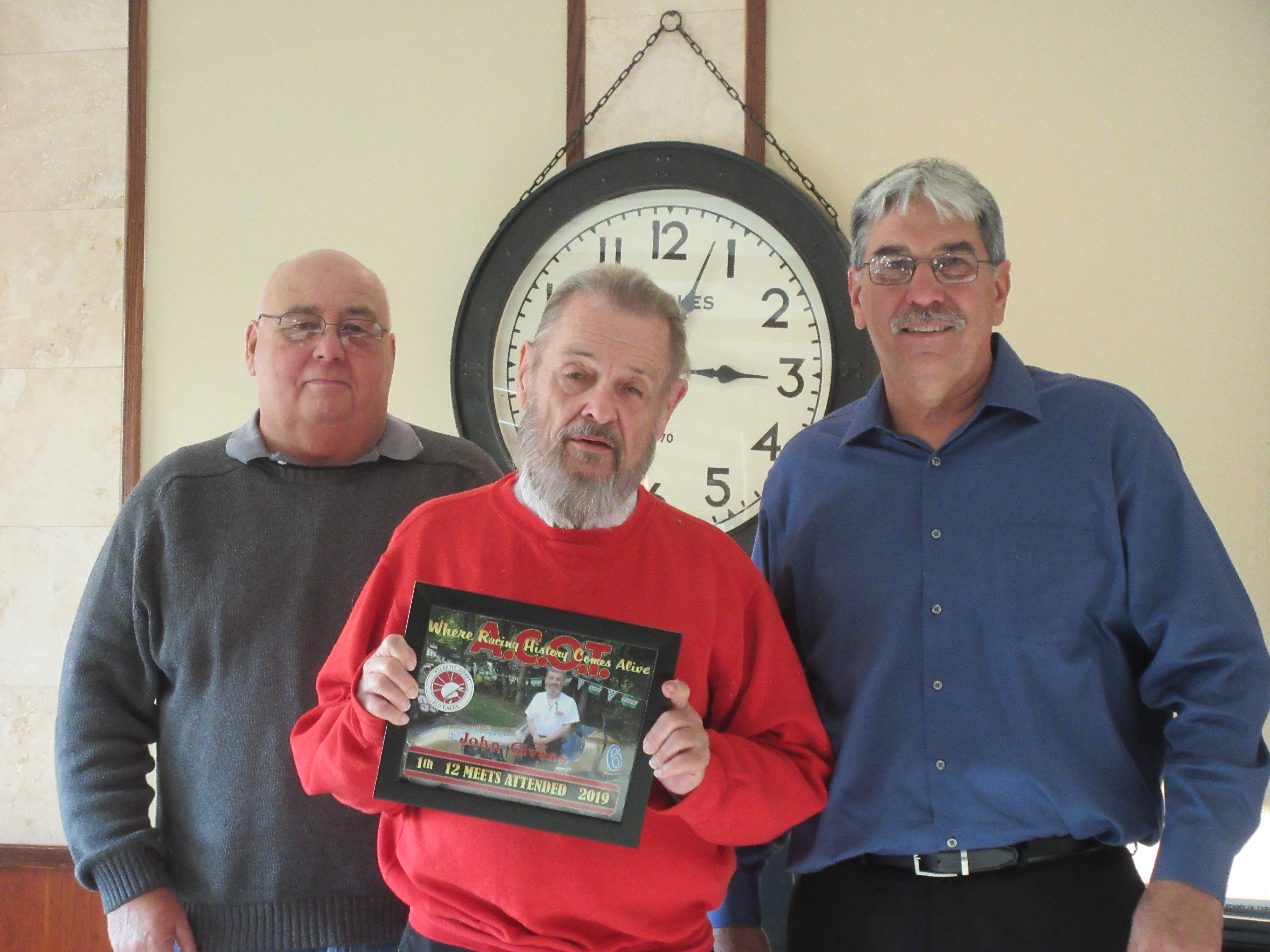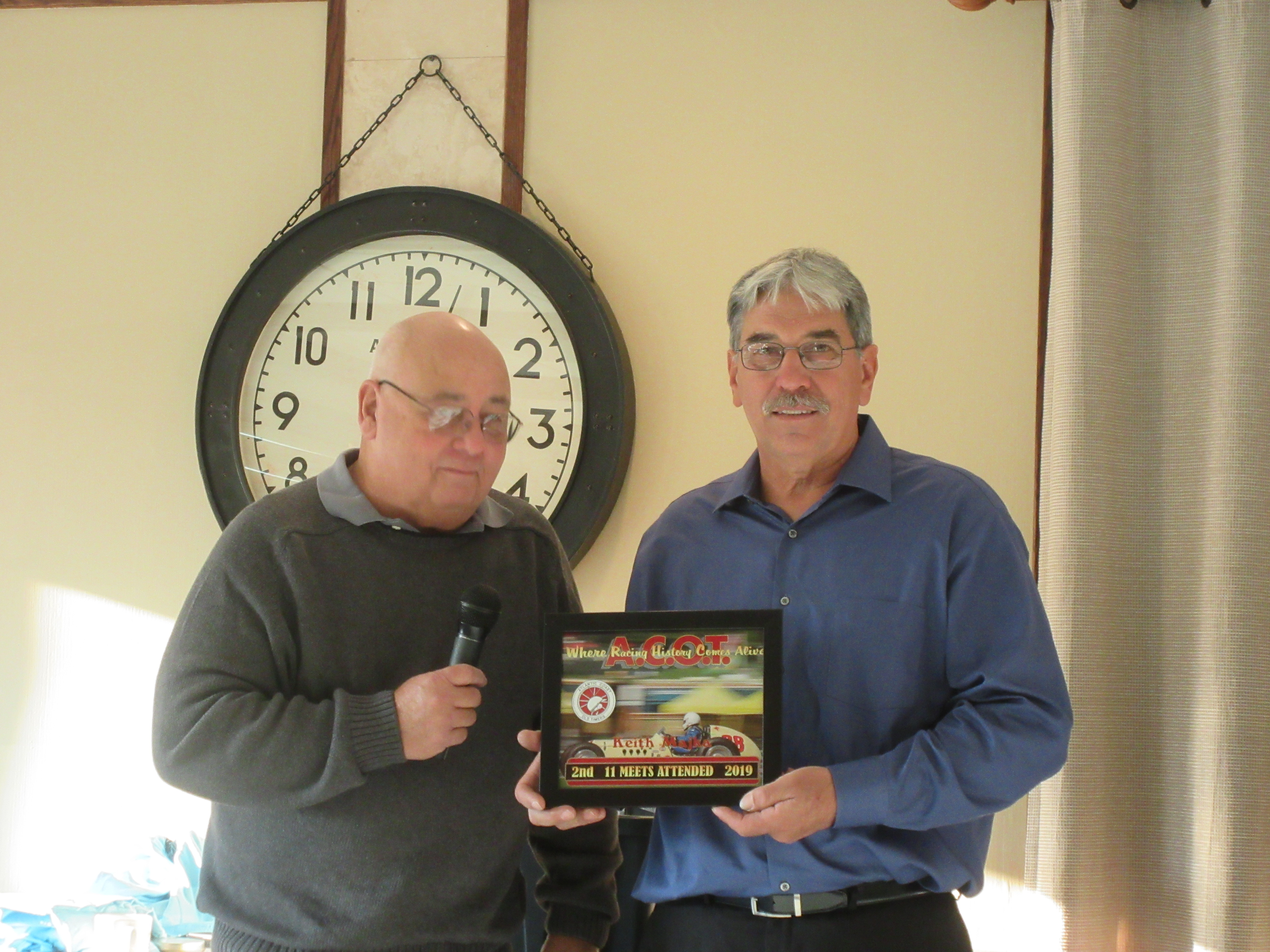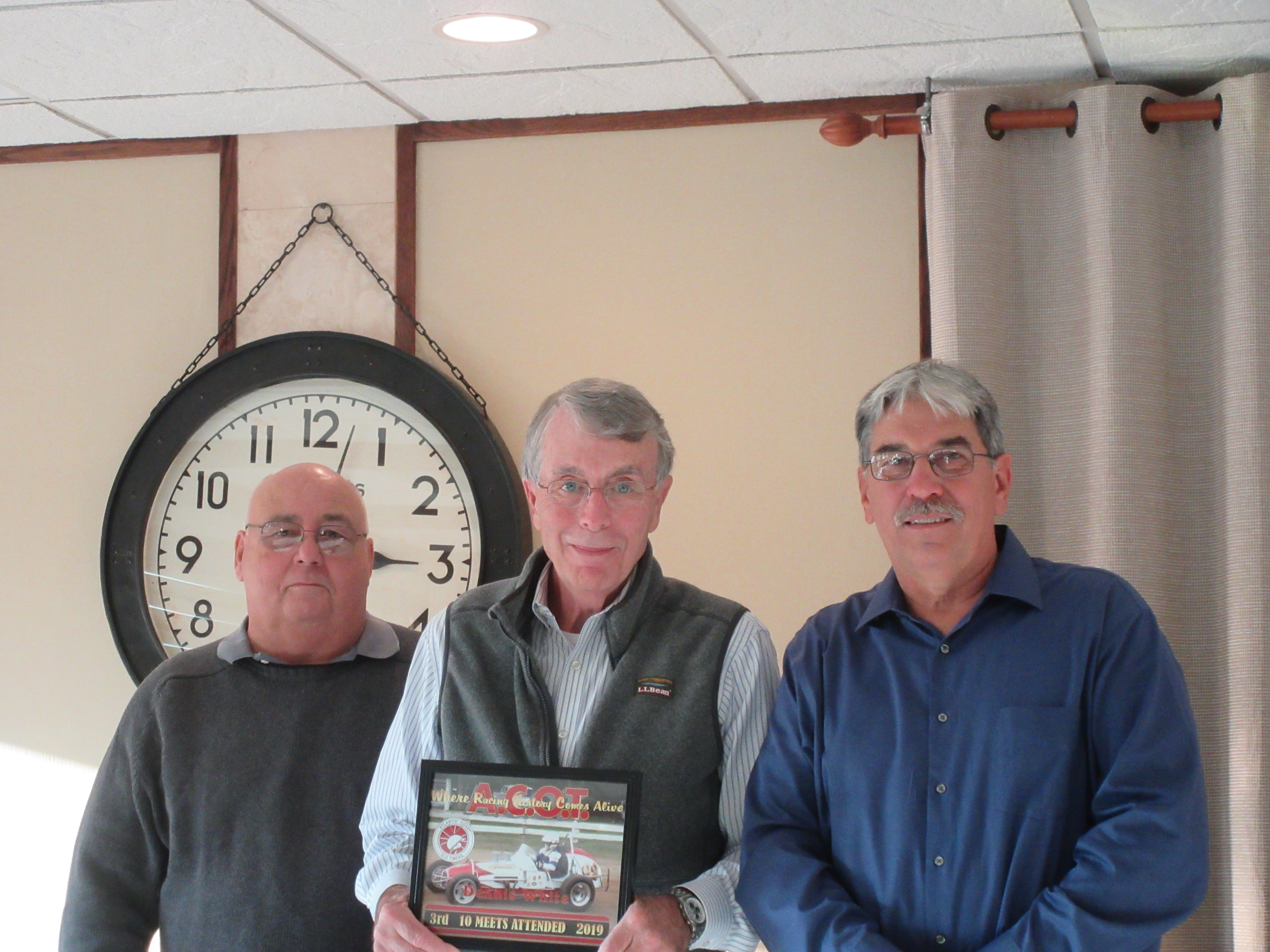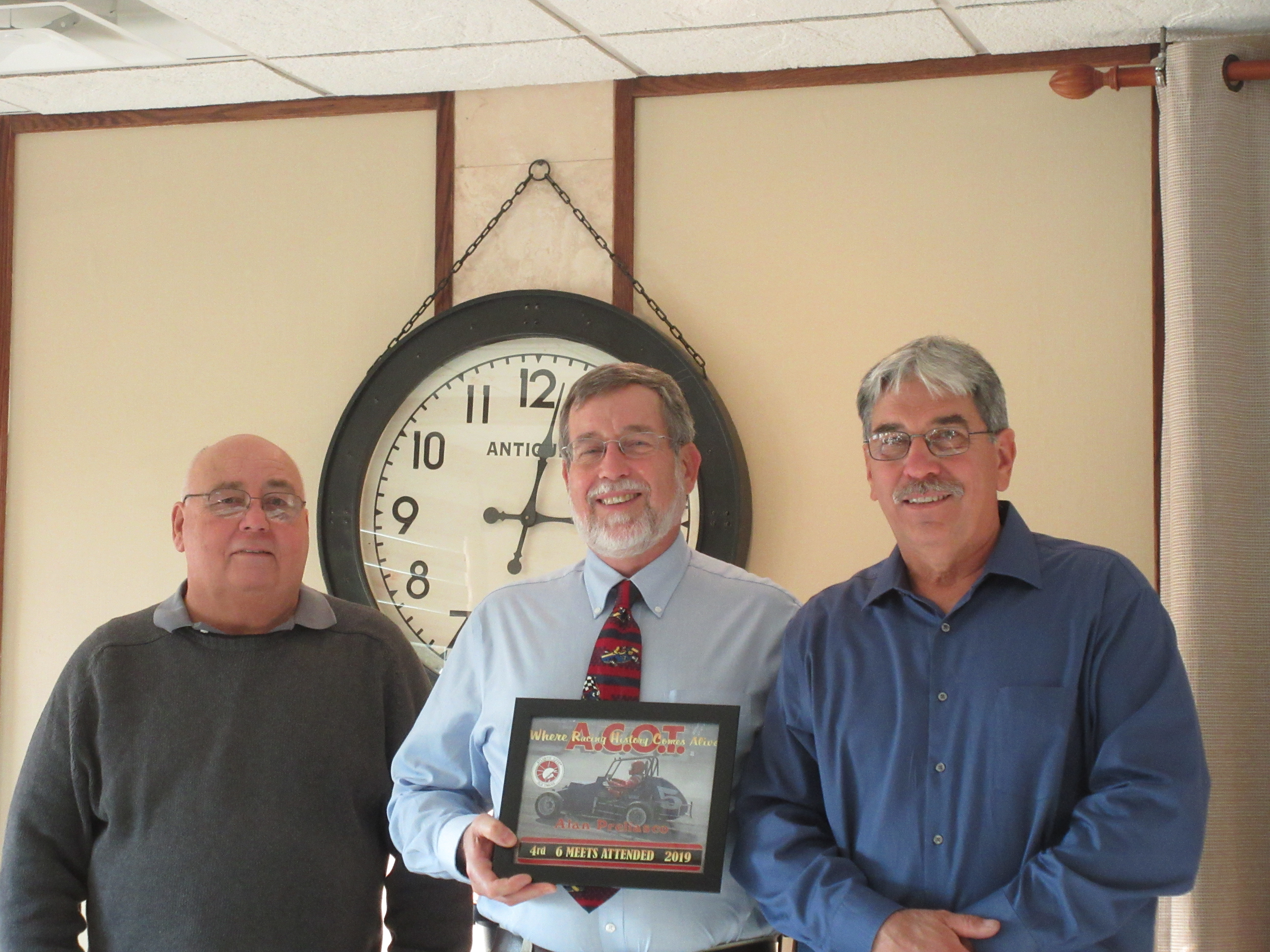 Alan Preliasco and Bill Goodfellow earned  fourth place with 6 points.  Also with 6 points but not present was Jim Leys and John Cahill
Bill Goodfellow, John Givens, Keith Majka.
John is the 2020 Champ in points, attending all  of our events/points (12). 
President Keith Majka came in second with 11 points.
Dennis White was third with 10 points.
Winning awards for events attended are the following who were not present.
5th place, Paul Weisel; 6th place, Artie Conk, Gary Mondschein, Shannon Mausteller; 7th place Jim Ryan, Bob Campbell, Brian Watson, Mike Ryan, Gordon White, Randy Maustellar
Bob Noll provided some special awards and selected winners. The awards were in each case beautiful die cast model midget racecars.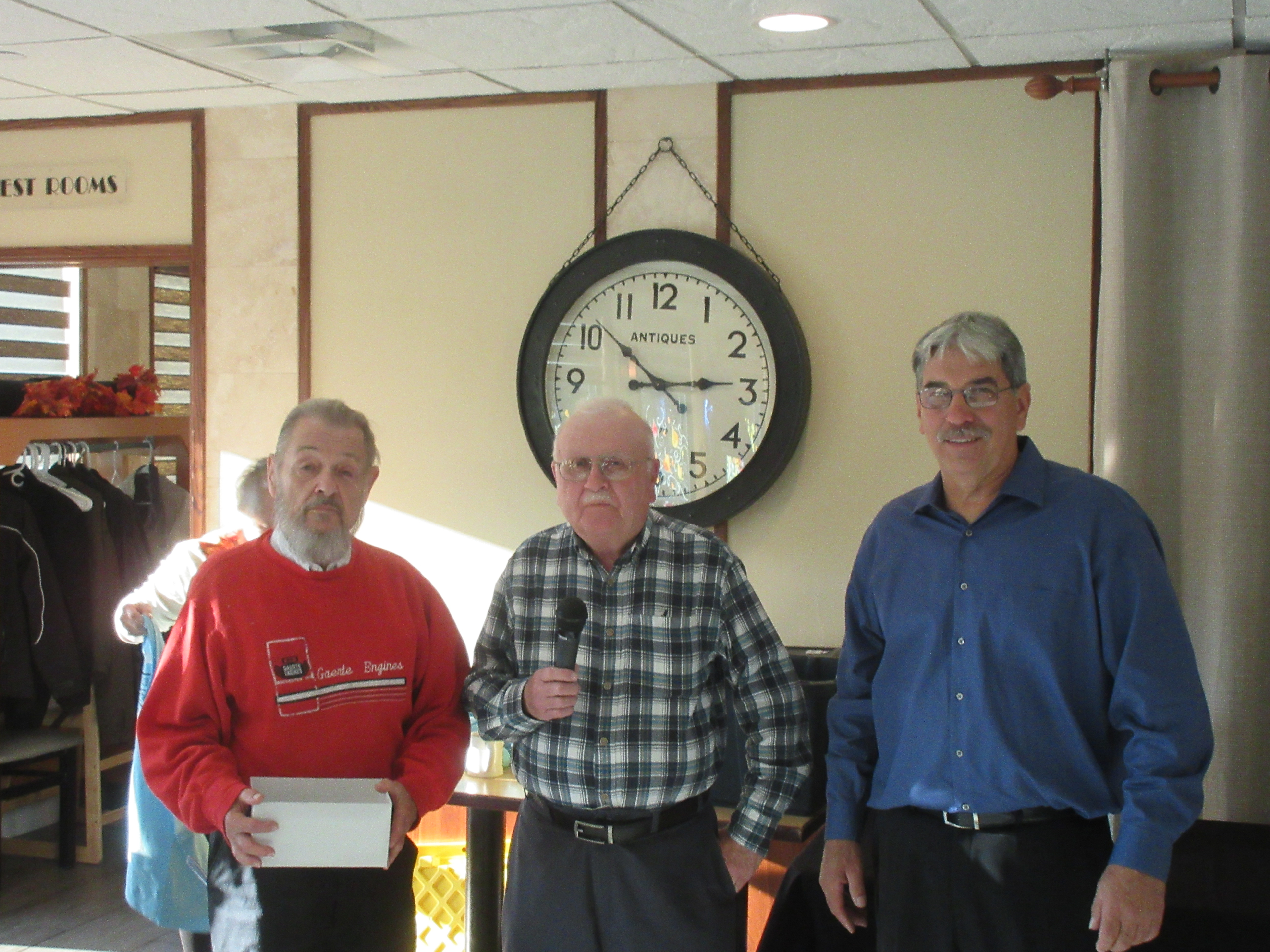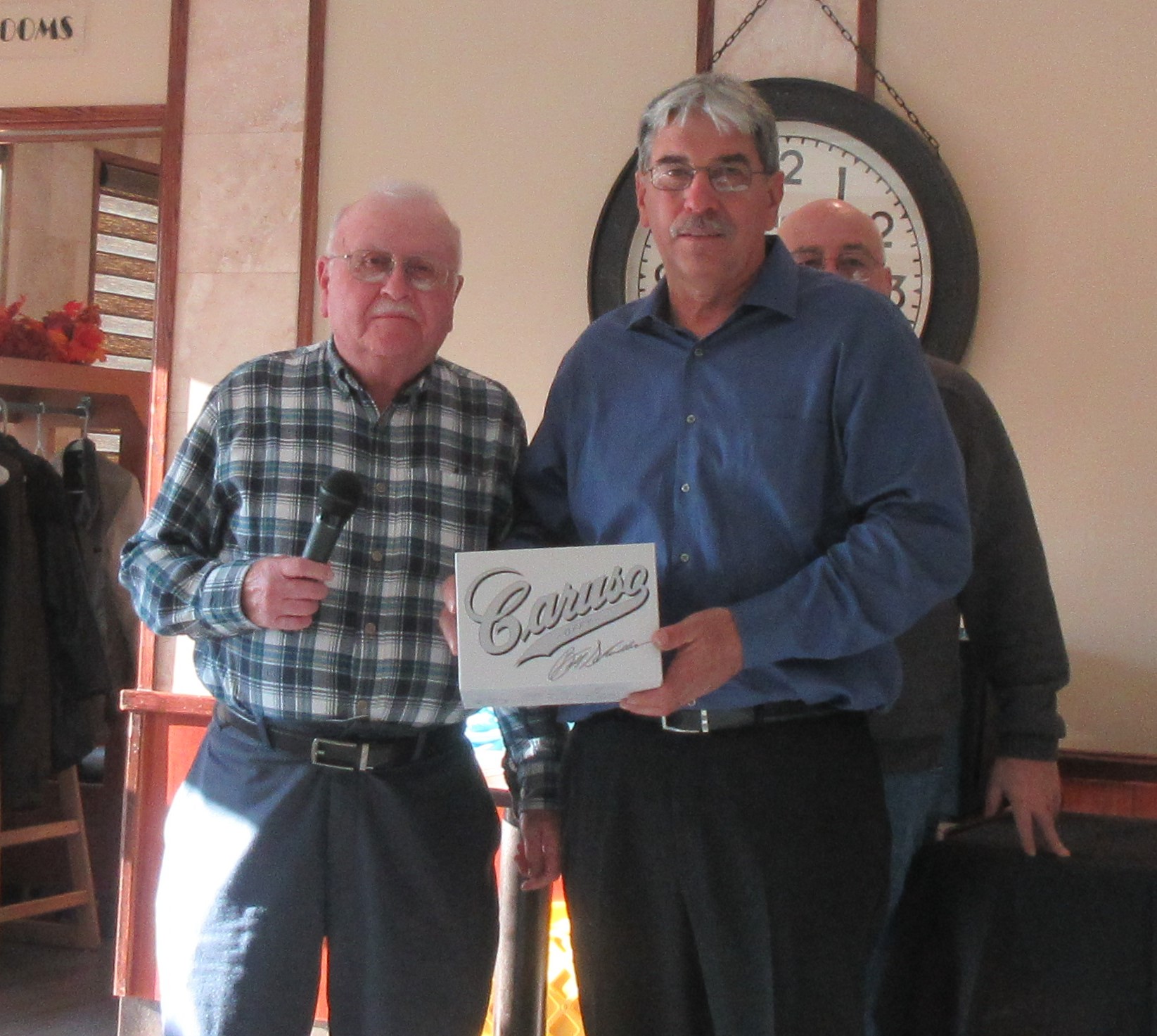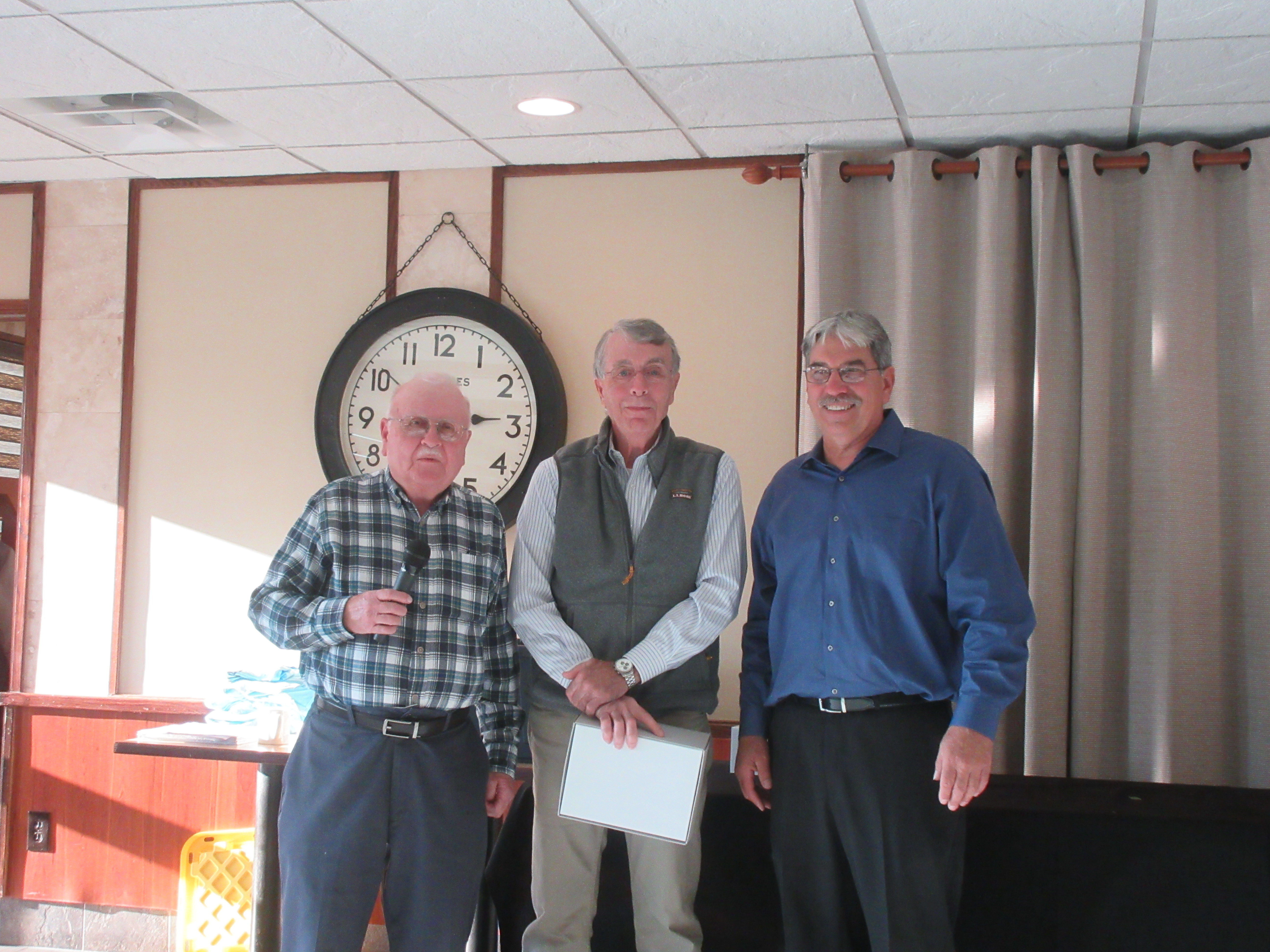 Bob Noll and Keith Majka.
Award for attending most events with a running car.
Bob Noll, Dennis White, and Keith Majka. Dennis won the award for the best appearing car.
John Givens, Bob Noll and Keith Majka.
John won for attending every event in 2019.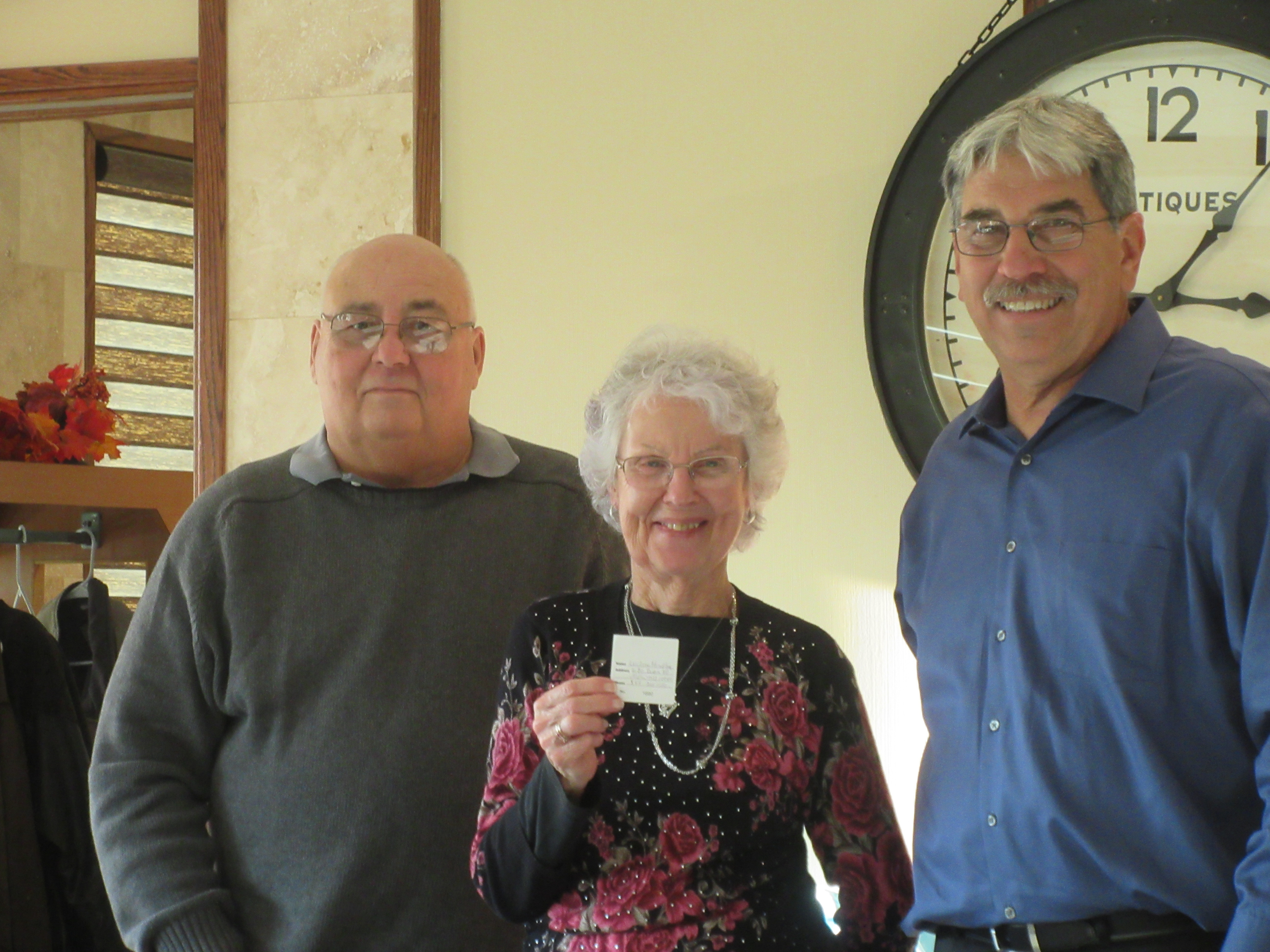 Bill Goodfellow, Wilma Hindley, and Keith Majka. Wilma won the $100 raffle drawing.  
​****************************************************************************************************

​****************************************************************************************************

Click on 'Event Photos' button below for prior years events. Send in your photos from our events.
​
​****************************************************************************************************

Send pictures and descriptions if you would like you car's history included in the ACOT car gallery: 
 'digital'...........       johnjwaples@gmail.com
 'hard copy' ...      Jeff Waples  70 Ives road, East Greenwich, RI. 02818     ​

​​

****************************************************************************************************